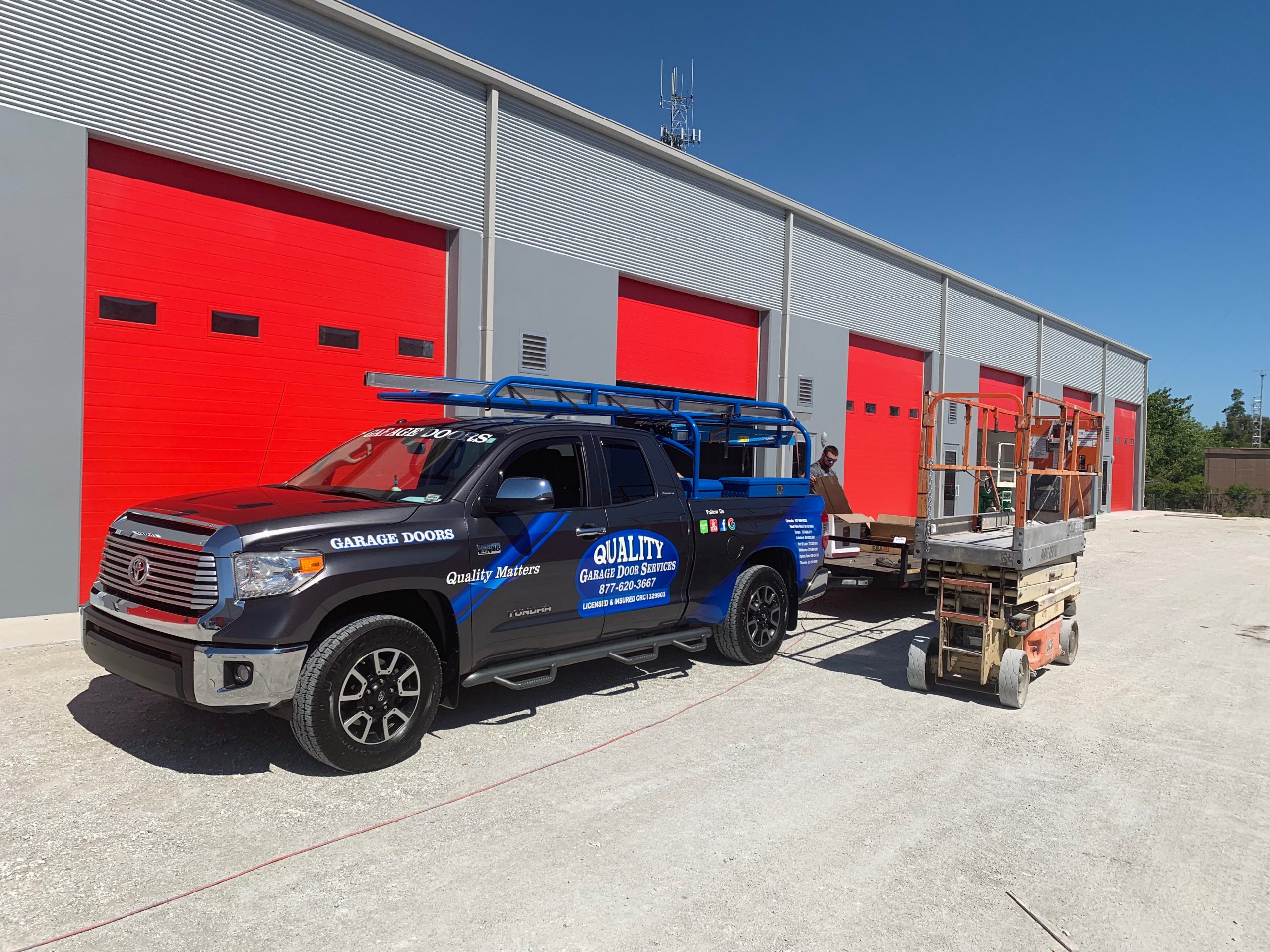 Commercial Garage Doors and Service Contracts
Are you in need of commercial garage doors service or repair in Orlando? Quality Garage Door Services of Orlando is the #1 commercial overhead garage door service and repair company! We have been providing outstanding commercial garage door service for the Orlando business community for over 30 years. We know commercial garage doors and we can help you today with expert service at low, affordable prices. Our highly trained service technicians are knowledgeable of all the latest techniques and technologies to better serve you and best resolve your problem and save you money. Quality Garage Door Services of Orlando is a name you can trust. We are proud to have built a solid reputation in the Orlando business community and hope we can help you today with all of your garage door needs.
Not all commercial garage door service companies are alike. Commercial garage door service is a highly specialized skill which is very different from residential garage door repair. Anyone performing commercial garage door service must be highly trained, not just be a youtube trained technician. Many of the fixes we are called out to perform are those that correct a previous company that did a lousy job! Save your money and get the job done right the first time. Call Quality Garage Door Services of Orlando for your commercial garage door needs.
We are licensed by the State of Florida to work on residential and commercial garage doors. We are bonded and insured. We have repaired thousands of commercial garage doors in Orlando with happy, repeat customers. We have had the same business name for many years and will be around with the same name for many years to come when you need us to honor a warranty or have a record of your service. Quality has been around for commercial garage door service and will continue to be around for you and your business.
Call us today!
Quality Garage Door Services -
Orlando's #1 Garage Door Company