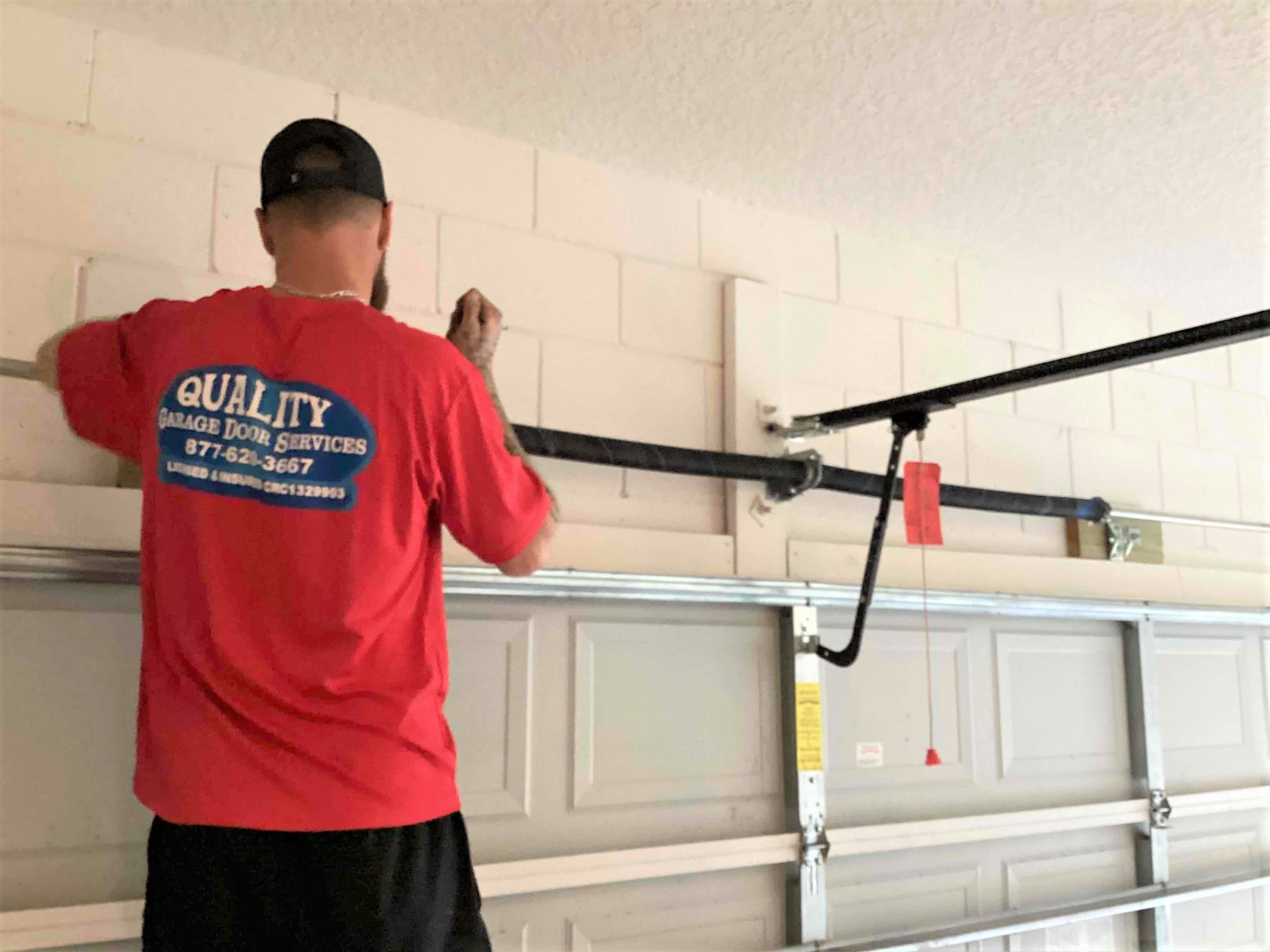 Garage Door Spring Repair & Replacement
Broken Spring? Give us a ring!
Quality Garage Door Services of Orlando specializes in broken garage door spring replacement. We have replaced literally thousands of springs for thousands of happy customers. Overhead garage door torsion springs are the thing that carries almost all the weight of the garage door. A garage door spring can assist almost the entire lifting process of a 400 lb garage door! That's how important a garage door spring is! the "torsion" is created when we tighten the spring in a very dangerous but careful process. We tighten the spring by ratcheting up its torsion and then that torsion is used to lift the door every time you hit your wall button or remote. This very dangerous process is why you should never try to perform a spring replacement on your own. People have literally lost eyes and limbs when trying to create the required torsion. DO NOT REPLACE SPRINGS ON YOUR OWN!
Other companies will try to sell you on very cheap springs that wont last for more than a few months. Sure your door will start working again today but someone will have to come out shortly and you will have to pay again. At Quality Garage Door Services we make sure you get the absolute best, highest quality, highest cycle rated spring at a very low price with low labor costs. We know how its done and we use the right products for your home. This is why we have a reputation for Quality and that is why Quality is in our name.
People come back to us again and again for all of their garage door needs, especially garage door spring replacement. We hope that we can earn your business regarding garage door spring repair and replacement. We look forward to your call and assisting you with replacing your broken garage door spring. Thank you.
Quality Garage Door Services -
Orlando's #1 Garage Door Company