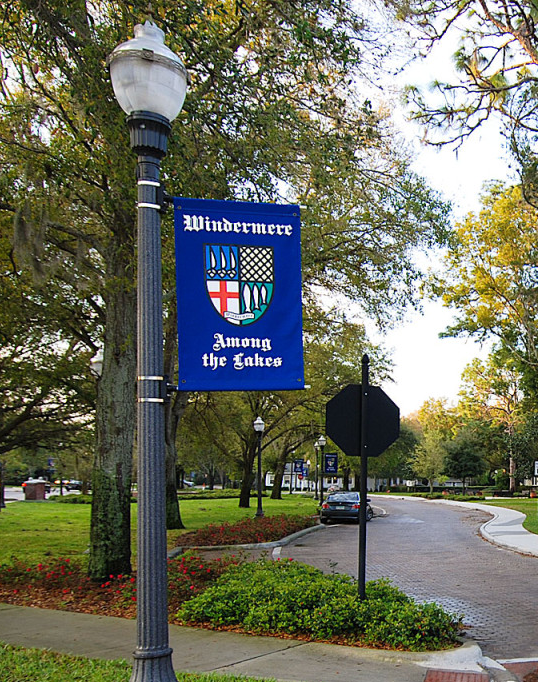 Windermere, Florida
Congratulations for living in the beautiful and pleasant community of Windermere! Quality Garage Door Services of Orlando is a local, family owned garage door repair and service company which provides top notch Windermere garage door repair! We love Windermere and have installed hundreds of garage doors and repaired thousands. We are so glad to have built the trust and grown the Quality reputation in the Windermere community so residential homeowners and local business owners and building managers feel comfortable calling Quality Garage Door Services for all of their garage door related needs.
A new garage door requires making some decisions but we will make the entire process very easy and simple to understand. We make sure you know what you are getting and will work with any budget. If you are looking for a low cost replacement that will really beautify your home and save you money on heating and cooling costs we can help you with that. If you are looking for a stylish or traditional looking door which matches or complements the appearance of your home we can help you with that as well. We install only the very best brands and provide you with incredible features that will last the test of time. All of our new doors have lifetime warranties on rust, discoloration, cracking and peeling. We stand behind our overhead garage door products as well as our professional installation. We are experts when it comes to new garage doors and the installation of new Windermere garage door. We look forward to helping you in the process of getting a new garage door.
But perhaps you are just in need of repair. Quality Garage Door Services of Orlando specializes in Windermere garage door repair. We are the top experts in Windermere when it comes to garage door spring repair, replacement, garage door opener repair and all other kinds of garage door problems that make your door stop working. If you need help with an honest assessment and low, affordable prices on Windermere garage door repair, please call us today. We cant wait to hear from you!
AFFORDABLE GARAGE DOOR REPAIR NEAR ME
Family owned, Local Small business
Honest, Friendly, Helpful, Fair Priced
Prompt, Professional, Clean
We are #1 for Garage Door Repair and Overhead Door Service
Second to None for Professional, Knowledgeable Repair
Highly Trained, Friendly Garage Door Technicians
We Leave Your Garage Door Cleaner Than When We Got There
Local Services in Windermere, Florida
Electricians
Ramtech Electric LLC
8423 Rose Groves Rd, Orlando, FL 32818
(407) 484-5555
ramtechelectric.com
Emery Electrical Solutions Inc.
(407) 259-3043
emeryelectricalsolutions.com
Heating & Air Conditioning, HVAC
AIRology Heating & Cooling Inc
8815 Conroy Windermere Rd #165, Orlando, FL 32835
(321) 247-5885
airologyheatcool.com
A Prestige Air Conditioning & Heating Specialists
(321) 559-1030
aprestigeair.com
Home Remodeling
Ace Home Remodeling Inc.
(321) 418-8830
acehomeremodel.com
Elysium Interiors
517 Main St, Windermere, FL 34786
(407) 217-7945
elysiumkitchens.com
Painting
Five Star Painting
(954) 371-1364
fivestarpainting.com
Bill Higgins Painting Inc.
(407) 234-4576
billhigginspaintinginc.com
Quality Garage Door Service -
Orlando's #1 Garage Door Company