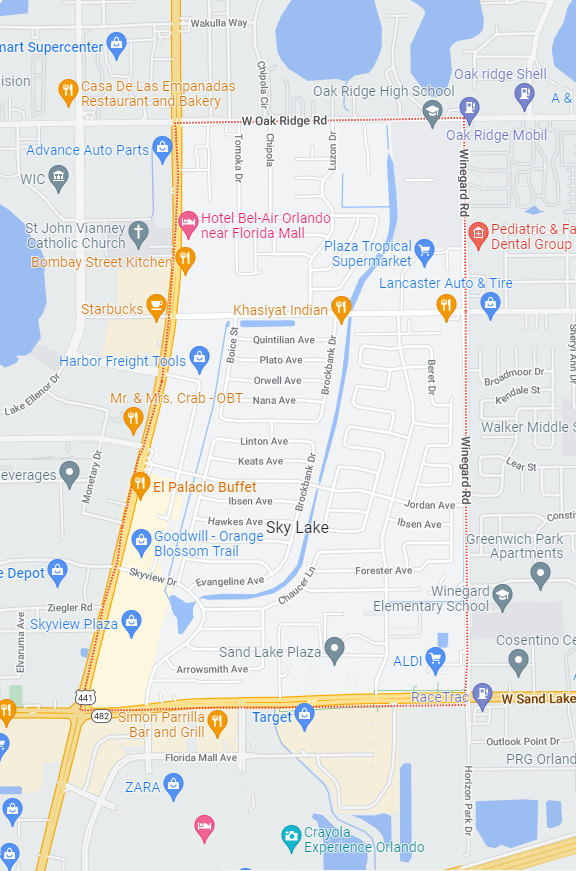 Sky Lake, Florida
Are you interested in upgrading your garage door to be prepared for hurricanes? A hurricane rated garage door is designed to withstand high winds and flying debris that can occur during a hurricane or other severe weather event. These doors are typically made of thicker, more durable materials and have stronger hardware and reinforcements to keep them in place during extreme conditions.
Having a hurricane rated garage door can provide added protection for your home and possessions in the event of a severe storm. It can also help prevent damage to the structure of your home and reduce the risk of injury from flying debris.
Additionally, in some areas, building codes may require the use of a hurricane rated garage door. So it's also important to check your local building codes and regulations.
It's worth noting that having a hurricane rated garage door is not a guarantee of complete protection during a storm, but it can be an important safety measure to take. It's also important to make sure your entire house is prepared for hurricanes and other severe weather events.
AFFORDABLE GARAGE DOOR REPAIR NEAR ME
Family owned, Local Small business
Honest, Friendly, Helpful, Fair Priced
Prompt, Professional, Clean
Expert Overhead Garage Door Repair and Spring Replacement
Low Prices with Same Day Service
Hurricane Rated Garage Doors with Permit Up to Code
Professional Installation with Friendly, Knowledgeable Techs
Local Services in Sky Lake, Florida
Child Care
Montessori School of Orlando
1187 Florida Mall Ave, Orlando, FL 32809
(407) 601-4247
montessorischooloforlando.com
Apple Academy
1400 Jordan Ave # 1, Orlando, FL 32809
(407) 850-2003
orlandoappleacademy.com
Churches
Discovery Church
881 Sand Lake Rd, Orlando, FL 32809
(407) 855-3140
discoverychurch.org/sand-lake
Divine Order Worship Center
1233 W Sand Lake Rd, Orlando, FL 32809
(407) 985-4247
Appliance Repair
Sky Lake Appliance Repair
(407) 842-1410
sky-lake-appliance-repair.business.site/
V&C Appliances Repair, LLC
(407) 639-2185
vc-appliancesrepair.business.site
Mechanic
Blue Wave Mobile Auto Service LLC
7726 Winegard Rd, Orlando, FL 32809
(689) 257-1920
bluewaveautoservice.com
Kar Kare
6025 S Orange Blossom Trl, Orlando, FL 32809
(407) 851-9370
karkare.net
Quality Garage Door Service -
Orlando's #1 Garage Door Company