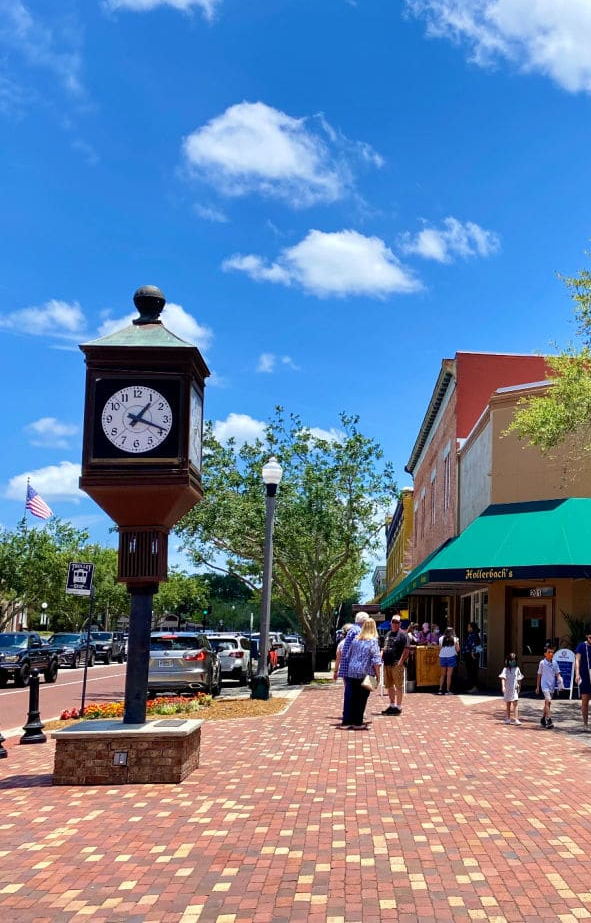 Sanford, Florida
Sanford is a city located in the central region of the U.S. state of Florida. It is the county seat of Seminole County. The area was first settled in the mid-19th century, and the city was officially incorporated in 1877. Early settlers were primarily involved in the citrus industry, and the city's growth was largely driven by this industry until the Great Freeze of 1894-95, which devastated the citrus crop.
In the early 20th century, Sanford began to develop as a transportation hub, with the establishment of a railroad and a port on Lake Monroe. This led to a growth in manufacturing and tourism.
In the mid 20th century, Sanford experienced a period of civil rights activism, including the integration of the city's schools in the 1970s and the establishment of a Martin Luther King Jr. holiday in the 1980s.
In recent years, Sanford has undergone a revitalization, with the development of the downtown area, including the creation of a marina and the restoration of historic buildings. The city also has a growing arts and culture scene, and is home to the Orlando Sanford International Airport.
AFFORDABLE GARAGE DOOR REPAIR NEAR ME
Family owned, Local Small business
Honest, Friendly, Helpful, Fair Priced
Prompt, Professional, Clean
Quality Provides Full Service for Garage Doors
Weatherstripping, Damage Repair, New Carriage House Doors
Electric Automatic Garage Door Opener Installation
Remote Controls, Wall Buttons, Wireless Keypads
Local Services in Sanford, Florida
Electrician
TLC Electric Inc
2534 Park Dr, Sanford, FL 32773
(407) 323-6958
tlcelectric.net
K&K Electric, Inc.
645 Voltage Wy, Sanford, FL 32773
(407) 323-6300
kkelectric.com
Heating & Air Conditioning, HVAC
Facemyer Air Conditioning and Heating
3805 St Johns Pkwy, Sanford, FL 32771
(407) 358-7070
fixmyacnow.com
Wilco Heating and Air Conditioning Inc.
708 W 2nd St, Sanford, FL 32771
(407) 707-6744
wilcoheatingandair.org
Home Remodeling
Florida Home Doctor
101 W 1st St, Sanford, FL 32771
(407) 569-5117
flhomedr.com
Tolaris Homes
690 Lake Forest Blvd, Sanford, FL 32771
(407) 815-4663
tolarishomes.com
Painting
Done Wright Painting Perfected
256 Magnolia Park Trail, Sanford, FL 32773
(321) 926-3110
facebook.com/darrell.wright.77985
R. Kuybus Painting
826 St Johns River Dr, Sanford, FL 32773
(407) 314-2141
rkuybuspainting.com
Quality Garage Door Service -
Orlando's #1 Garage Door Company