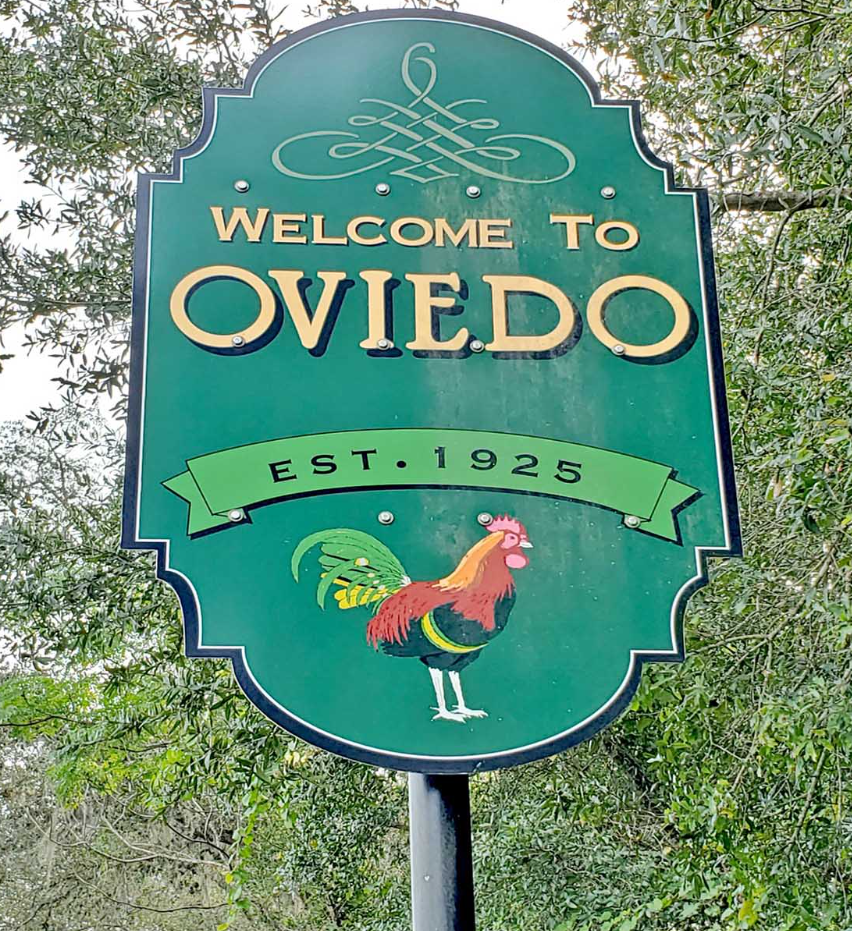 Oviedo, Florida
Oviedo garage door repair and service is what you are looking for and you have found the solution! Quality Garage Door Services of Orlando provides the very best garage door repair at the lowest prices in Oviedo. We have been doing only garage doors and openers for over 30 years and feel proud to have provided excellent service to Oviedo residents and business owners all these years. We know that we can do the same for you and your family while leaving you with a great experience that will make you tell your friends and neighbors about us. That is our goal: to earn your trust and think "Quality" whenever you have a need to address garage door related problems.
Oviedo garage door service providers come and go. Some are unlicensed, some are just a guy with a truck and a website. Some will not be around a year from now to honor a warranty that they promise. When you call an Oviedo garage door repair company, we urge you to think about these things. These factors are very important if you want to save the most money and get the best value and best product and installation of those products. We stand behind all of our work as we provide a 100% guarantee. We will not be going anywhere soon and we have been around for over 30 years. We wont be closing and then reopening under another company name to get out of paying our bills. We have always been Quality Garage Door Services and we will continue to be Quality Garage Door Services for many years to come. Call a company that you can trust and that has a proven track record for Oviedo garage door repair and service.
If you need broken garage door spring replacement, general garage door repairs like loose cables or your door isnt opening, if you have remote control issues or if you need a brand new garage door or new opener, call us today. We look forward to hearing from you!
AFFORDABLE GARAGE DOOR REPAIR NEAR ME
Family owned, Local Small business
Honest, Friendly, Helpful, Fair Priced
Prompt, Professional, Clean
Spring Repair: No Extra Charge For Evenings and Weekends
We Fix Overhead Garage Doors Affordably and Professionally
Family Owned and Operated, 3 Generations
Up Your Curb Appeal and Increase Your Home's Value
Local Services in OVIEDO, Florida
Electricians
Smithson Electric, Inc.
822 Eyrie Dr, Oviedo, FL 32765
(407) 365-8906
smithsonelectric.net
P3 Electrical Services LLC
801 Eyrie Dr, Oviedo, FL 32765
(407) 913-0430
p3electrical.com
Heating & Air Conditioning, HVAC
R & A Industries
306 Aulin Ave, Oviedo, FL 32765
(407) 384-0034
randaindustries.com
Lukas Refrigeration & Air Conditioning
311 Aulin Ave, Oviedo, FL 32765
(407) 365-9521
lukas-refrigeration-air.business.site
Home Remodeling
Stevens Kitchens
1399 W Broadway St, Oviedo, FL 32765
(407) 359-0302
stevenskitchens.com
All-Time Services Design & Construction, Inc.
95 E Magnolia St, Oviedo, FL 32765
(407) 832-1117
alltimehomerenovations.com
Painters, Painting Contractors
CertaPro Painters of East Orlando
800 Westwood Square Suite E, Oviedo, FL 32765
(407) 378-2071
certapro.com
Connelly Painting
4250 Alafaya Trail suite 212-190, Oviedo, FL 32765
(407) 383-0809
connellypainting.com
Quality Garage Door Service -
Orlando's #1 Garage Door Company