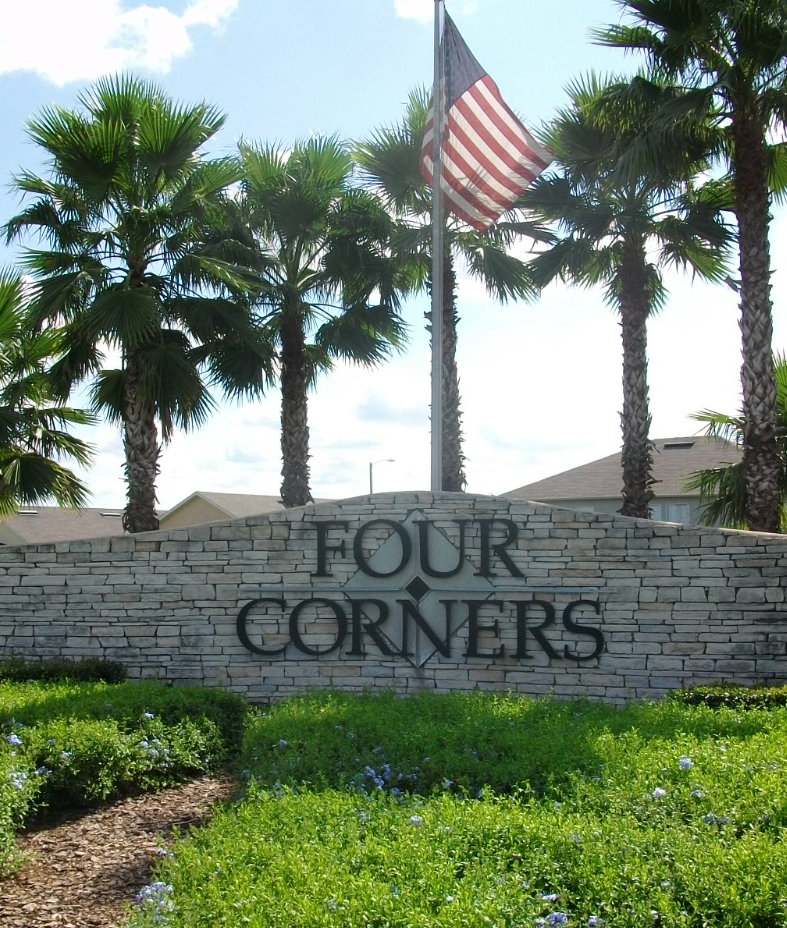 Four Corners, Florida
Four Corners is a region located in Central Florida. Quality Garage Door Services gladly provides same-day garage door repair to residents and businesses in Four Corners.
It is known for the intersection of four different counties: Orange, Osceola, Lake, and Polk. The area gets its name from the fact that the boundary between these four counties meet at one point and it is known as Four Corners Monument, it's a landmark that marks the spot where the four counties meet.
This intersection is located near the intersection of U.S. Highway 27 and State Road 535. Four Corners is approximately 15 miles (24 km) southwest of Walt Disney World and 20 miles (32 km) west of downtown Orlando. The area is primarily suburban, and is known for its proximity to theme parks and other tourist attractions.
The area is home to a variety of local businesses, such as restaurants, grocery stores and shops. It's also home to few residential communities, like Villages of Four Corners, etc. The area is well connected to major roads and highways, making it easy for residents to access the rest of the city and the wider Central Florida area. Call us today and let us help you!
AFFORDABLE GARAGE DOOR REPAIR NEAR ME
Family owned, Local Small business
Honest, Friendly, Helpful, Fair Priced
Prompt, Professional, Clean
Garage Door Sales, Service, Installation
We Provide Top Quality Hurricane Rated Garage Doors
We Specialize in Hurricane Proof Garage Doors
Call Us for the Best Prices on Overhead Garage Doors
Local Services in Four Corners, Florida
Electricians
Premier Power, Inc.
(352) 978-7015
premierpowerinc.com
Dinnall Electric
(321) 278-2625
dinnallelectric.com
Heating & Air Conditioning, HVAC
Nunez Air Conditioning and Heating
(407) 437-2492
nunezairandheat.com
Douglas Air Conditioning and Heating, LLC
(407) 744-3086
Home Remodeling
Semg Construction
(407) 498-6379
semg.construction
Titan Carpentry Inc
(407) 910-9377
titancarpentryinc.com
Painting
Fresh Paint FL
(863) 397-9974
freshpaintfl.com
Nelther Fl Painters &More
15510 Bay Vista Dr, Clermont, FL 34714
(352) 614-8455
nelther-fl-painters-more.business.site
Quality Garage Door Service -
Orlando's #1 Garage Door Company