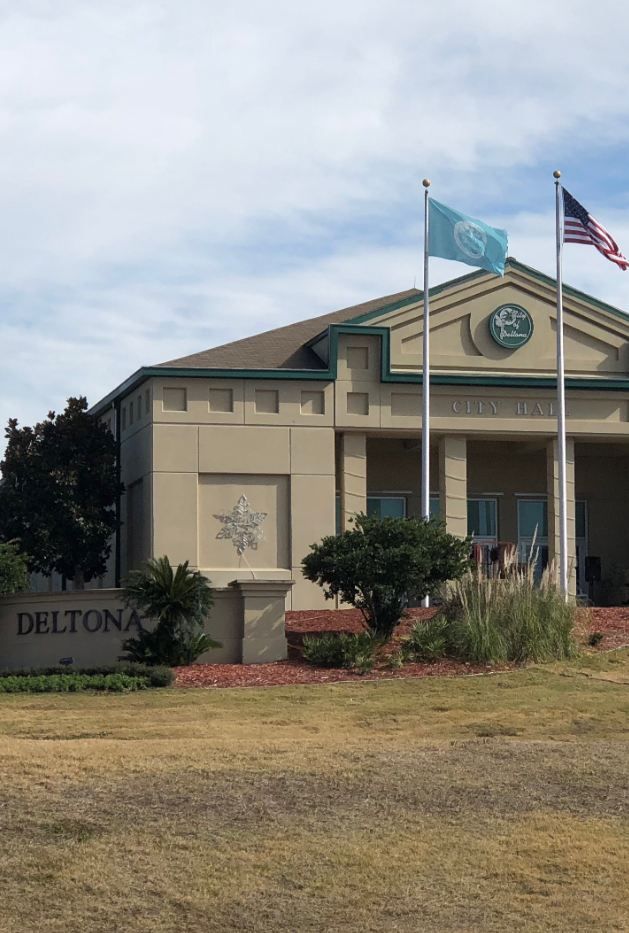 Deltona, Florida
Are you looking for same day garage door repair in Deltona? Deltona, Florida is considered to be a nice place to live! One, is its location, which offers easy access to major cities like Orlando and Daytona Beach, while still being a relatively quiet and suburban community. Additionally, Deltona has a relatively low cost of living compared to other parts of Florida, making it an affordable option for many people. We do our best to keep our costs as low as possible and still provide you with Quality garage door repair. The city also offers a variety of recreational opportunities, including parks and lakes that offer hiking, boating, and fishing. Deltona also has a diverse population and considered as a safe place to live with low crime rates.
Quality Garage Door Services has been providing 5 Star, same day, affordable garage door repair to Deltona for decades. We hope that you will choose us for all of your garage door related needs.
AFFORDABLE GARAGE DOOR REPAIR NEAR ME
Family owned, Local Small business
Honest, Friendly, Helpful, Fair Priced
Prompt, Professional, Clean
Quality Service at the Best Prices!
We Specialize in Broken Garage Door Springs
We Repair All Brands of Garage Door Openers
LiftMaster, Genie, Linear, We Repair Them All!
Local Services in Deltona, Florida
Electricians
favored electric
1740 Farmers Crook, Deltona, FL 32738
(407) 948-2128
favoredelectric.com
Focus Electric Services
1800 Whipple Dr, Deltona, FL 32738
(386) 837-6502
Heating & Air Conditioning, HVAC
Air Current Inc.
1650 Providence Blvd, Deltona, FL 32725
(386) 532-8885
aircurrentinc.com
Autumn Air Conditioning And Heating
1541 Urbana Ave, Deltona, FL 32725
(407) 815-4999
autumnairandheat.com
Home Remodeling
United Painting & Home Improvement LLC
3024 Lagoon Ave, Deltona, FL 32738
(407) 403-8175
unitedpaintinghomes.com
A.R.M Home Improvement and Repair Inc.
1032 Sylvia Dr, Deltona, FL 32725
(386) 561-0334
armhomeimprovement.com
Painting
United Painting & Home Improvement LLC
3024 Lagoon Ave, Deltona, FL 32738
(407) 403-8175
unitedpaintinghomes.com
ColorCare Painting
1092 Lamplighter Ave, Deltona, FL 32725
(407) 227-0691
colorcarepainting.com
Quality Garage Door Service -
Orlando's #1 Garage Door Company