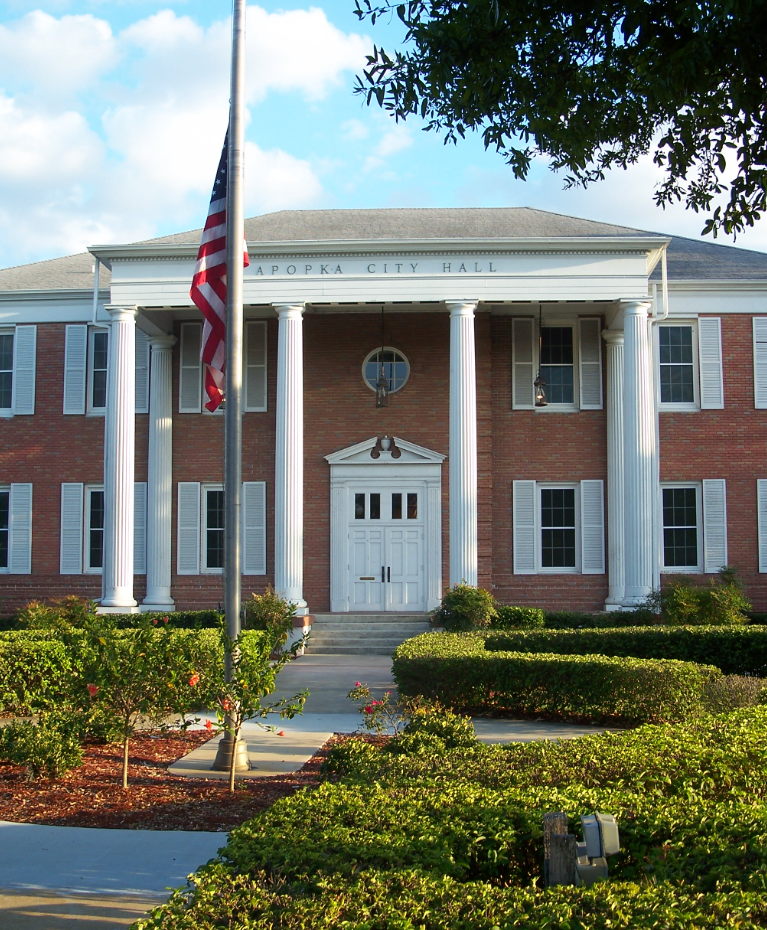 Apopka, Florida
Are you in need of garage door repair in Apopka? Maintaining your garage door is important for a number of reasons. First and foremost, regular maintenance ensures that your garage door is in safe and proper working condition. This is essential to prevent accidents or injuries that may occur as a result of a malfunctioning or broken garage door. Regular maintenance checks also help to identify and address any potential issues before they become bigger problems. This can save you money in the long run, as a small repair is often much cheaper than a complete replacement.
Additionally, maintaining your garage door is important for energy efficiency. A garage door that is not properly maintained can lead to drafts and leaks, which can increase your energy costs. We in Apopka know that temperature can fluctuate significantly and proper sealant and insulation can save you a lot of money. Regular maintenance can help to ensure that weatherstripping and seals are in good condition, reducing the amount of air exchange between the garage and the outside. This will help to keep your garage and the rooms above it more comfortable, and save you money on heating and cooling costs. Furthermore, regular maintenance will also help extend the life of your garage door and opener, which can save you money in the long term.
In summary, regular maintenance is vital for the safety, performance, energy efficiency and longevity of your garage door. It's a smart decision to invest on a well-maintained garage door. We have been helping residents of Apopka for decades and hope we can help you as well. Give us a call!
AFFORDABLE GARAGE DOOR REPAIR NEAR ME
Family owned, Local Small business
Honest, Friendly, Helpful, Fair Priced
Prompt, Professional, Clean
Affordable, Same Day Garage Door Repair
No upselling, honest, fair priced, quality service
knowledgeable, friendly, clean technicians
We hope we can earn you as a customer for life
Local Services in Apopka, Florida
Electricians
Spectrum Electric Inc.
2519 E Semoran Blvd, Apopka, FL 32703
(407) 880-8977
spectrumelectricinc.com
APO Electrical
7750 Stone Rd, Apopka, FL 32703
(407) 915-9207
apo-electrical.business.site
Heating & Air Conditioning, HVAC
Nick's Air Conditioning And Heating
174 Semoran Commerce Pl #107, Apopka, FL 32703
(407) 489-5060
nicksacandheat.com
Complete Air Solutions
1655 E Semoran Blvd Suite 11, Apopka, FL 32703
(321) 361-4161
complete-air.com
Home Remodeling
GeoWell Construction
581 N Park Ave #4006, Apopka, FL 32712
(877) 436-9355
www.geo-well.com
Hosanna Building Contractor Inc
278 Semoran Commerce Pl, Apopka, FL 32703
(407) 482-8332
hosannabc.com
Painting
OverTop Painting LLC.
1676 FL-436, Apopka, FL 32703
(407) 450-2020
overtopnc.com
Orange County Painting Co
625 Boy Scout Blvd, Apopka, FL 32712
(407) 464-7032
ocpc.pro
Quality Garage Door Service -
Orlando's #1 Garage Door Company